Buster
Hey, College Feminists, Here's A Great Way To Send A Special Message To Comedian Daniel Tosh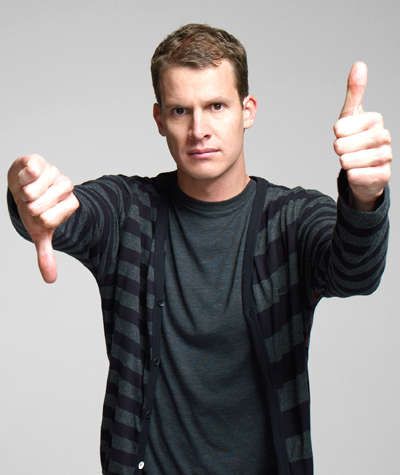 Along with a variety of standard demands like first-class airfare and hotels, limo service, and delicious Smartwater, the comedian Daniel Tosh's tour rider contains one unique provision.
When he does college appearances, the 37-year-old star of Comedy Central's "Tosh.0" likes to do some assigned reading.
As seen in this rider excerpt, the comedian's representatives note that, "For college dates, please provide a book you think Daniel might like to read."
In light of the performer's recent rape joke controversy, perhaps some mischievous program board members will now consider shelling out for Tosh reading material like this, this, or this. The University of Central Florida graduate will surely get the joke.
It is unclear, however, when Tosh will next be doing a campus show. His current tour itinerary only lists appearances at The Mirage hotel in Las Vegas, and August gigs at two large California venues.