DOCUMENT: Bizarre, Crime
Indiana Cops Bust Man Wearing Only Olive Oil
Suspect: "I'm from New York. Can't I do this here?"
MAY 26--Responding to a call about a naked guy sunbathing, cops in Mishawaka, Indiana arrived at a local park Tuesday afternoon to discover a smiling Michael Donte Booth in the altogether. His nudity "was deliberate and not a wardrobe malfunction," police concluded, according to an arrest report.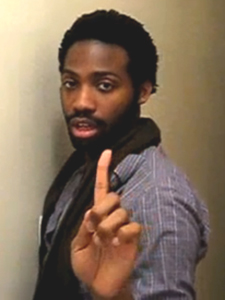 A survey of the crime scene determined that Booth's shorts and underwear were several feet away from the blanket upon which he was laying on his back "with his entire genitals showing." Nearby, officers found the book "Gay Power," a "Kroger bottle of extra virgin olive oil," two cans of Miller beer, and Marlboro cigarettes.
"Sweating all over his body," Booth, 26, appeared to have drizzled himself with the olive oil. While his clothes smelled of marijuana, no contraband was recovered by cops, who noted that the suspect was "acting very unusual."
Booth, who "kept smiling wide eyed at officers," told police, "I'm from New York. Can't I do this here?" He continued, "I'm a Republican and the cigarettes pay your taxes." In response to those nonsensical observations, officers "quickly detained him in cuffs and using the blanket for cover inside a police mechanical."
Though it can be a very permissive place, Gotham still considers full-frontal sunbathing to be illegal, despite the contention of Booth, a "jazz/lounge/R&B" singer whose MySpace page features him covering Dinah Washington and Dionne Warwick. Booth, who uses the handle "A New Diva," can also be seen in a YouTube video channeling Peggy Lee.
Along with public indecency and public intoxicaton charges, Booth was hit with a third misdemeanor count, "false informing," for initially lying to officers about his identity. He is being held in the St. Joseph County Jail in lieu of $200 bond. (1 page)