DOCUMENT: Celebrity, Investigation, Crime
The Man Who Bagged The Pelican
A portrait of the con artist at heart of Hollywood wiretap case

AUGUST 7--When the trial of private eye Anthony Pellicano finally begins in February, federal prosecutors will give jurors a tour of the accused wiretapper's former world, one in which he worked for Hollywood's elite--from Tom Cruise and Chris Rock to Paramount Pictures boss Brad Grey and billionaire Kirk Kerkorian--while also allegedly doing business with corrupt cops, hired thugs, and scheming lawyers.
But jurors will likely not be introduced to the Los Angeles man actually responsible for triggering the Pellicano probe. In court, he is only referred to as a "confidential witness" or "CW" and a judge has ordered sealed documents which disclose his name (though defense counsel are aware of the informant's identity).
Daniel Patterson, however, is hiding in plain sight.
Patterson, a 64-year-old grandfather of 11, is the snitch who provided information that led investigators to raid Pellicano's West Hollywood office at the outset of the FBI's probe of the private investigator. That search resulted in the seizure of two hand grenades and a military grade C-4 plastic explosive, and led to Pellicano's subsequent plea to federal weapons charges (for which he was sentenced to 30 months in prison).
In addition to the munitions, agents carted off computer equipment containing thousands of hours of surreptitiously recorded conversations, tapes that are now at the center of Pellicano's racketeering and wiretapping case. While the probe has not netted any marquee names among its dozen or so defendants, several have already copped to felony charges, including perjury, computer fraud, and wiretapping.
In interviews with The Smoking Gun, one of which took place in the dining room of his Temple City, California home, Patterson spoke about assorted legal entanglements, cooperating with the FBI, and his low opinion of the government (which, of course, could be expected from a guy who has frequently been arrested by federal agents). He also sought to dispel a reporter's assertion that, with three federal felony convictions on his rap sheet, he had the prototypical swindler's resume. "You can't offend me," Patterson said. "I'm actually a pretty good kid." He added, quite affably, "I'm not a con man."
The jowly Patterson, who could pass for former Attorney General Ed Meese, does not seem like the type to star in a glitzy Tinseltown scandal. A twice-married father of five, Patterson lives in a modest suburban home near the Santa Anita race track. His wife of 30 years, Kathleen, is a school district auditor (which is odd, considering her husband seems to have little regard for financial controls). Sipping Fresca as he spoke, Patterson explained that he had no Hollywood connections and had not been to a movie theater in more than a decade.
His preference, he said, was to stay in the shadows, though that plan was disrupted when TSG figured out the identity of "CW" and disclosed Patterson's name in an earlier story on the Pellicano probe. Still, while defense lawyers argue it is "disingenuous" for prosecutors to continue to assert the need to keep "CW"'s identity confidential, government lawyers counter that "the leaking of protected information to a website does not render that information public for all purposes or negate the court orders protecting it." The Department of Justice, it seems, would prefer that the Pellicano case's genesis remain credited as an Alan Smithee production.
While acknowledging that he "lit the spark" for the Pellicano probe, Patterson appears poised to reap the benefits of his catalyst's role while avoiding the messy spectacle of a courtroom appearance, where defense lawyers would focus on his criminal history and larcenous disposition. Though Patterson testified before a grand jury that voted to indict Pellicano, "CW is not expected to be a witness at the trial," prosecutors disclosed in a court filing earlier this year.
Which is probably a good call since Patterson told TSG, "I really don't like government a whole hell of a lot. I think that they misuse their influence. And I believe that they're probably the biggest crooks out there." His second federal conviction, Patterson explained, was "a typical government set up." And as for Daniel Saunders--lead prosecutor on the Pellicano case and the government lawyer who handled Patterson's own most recent felony conviction--he had a similarly sharp opinion, recalling that he once said Saunders "had a propensity for lying."
Patterson's value to investigators lies solely in the fact that he literally got them in Pellicano's door. He did this by surreptitiously recording a series of meetings--four of which occurred in Patterson's own home--with Pellicano pal Alexander Proctor, a career criminal who trafficked large quantities of heroin, cocaine, and Ecstasy, and was tied to Russian organized crime figures. Those tapes, which Patterson made with an FBI digital recorder in his shirt pocket, formed the basis for the "probable cause" that allowed investigators to raid Pellicano's office. Though attacked by defense counsel, the validity of that crucial search warrant has been upheld in court.
In those sessions, Patterson, with the FBI's guidance, deftly steered Proctor, 63, through lengthy conversations about his kilo-weight narcotics deals, which involved frequent drug runs to Mexico and a Southern California supplier named Javier. In one conversation, Patterson told Proctor that he had someone who could "move some shit if Javier could come up with a couple [of kilos]." Realizing that Patterson was new to cocaine trafficking, Proctor carefully explained the proper procedures for a successful transaction. "I get the sense you're not used to drug dealing," Proctor said, adding helpfully that Patterson "could be easily fooled in a drug deal."
Proctor, however, was the one being hoodwinked.
The veteran drug trafficker, who was introduced to Patterson by a Russian mob associate, apparently fell victim to his acquaintance's unassuming, folksy way. A former business associate who told TSG that Patterson fleeced him of more than $100,000 marveled at Patterson's "gift of gab," remarking that the convicted felon had an uncanny ability to separate people from their money.
Patterson cost Proctor his liberty. Faced with damaging admissions on the FBI tapes--and evidence subsequently gathered via a search of his 1988 Acura Legend--Proctor pleaded to a felony charge of possession with intent to distribute heroin. He was sentenced to ten years in prison, from which he is scheduled to be released in July 2011.
Asked about his safety considering he sent a veteran drug trafficker with mob ties to prison for a decade, Patterson said that he was concerned "that I could be a target," adding that, upon Proctor's release, "there's no question he'll come straight for me." Patterson would not comment on whether he was offered a spot in the Witness Security Program, though that certainly would not be a given. When TSG visited him, Patterson's first line of defense appeared to be his son's lumbering Great Dane puppy.
So what prompted Patterson to place himself in apparent danger?
He likes to chalk it up to the kind of selflessness that was instilled in him while growing up in 1950s Muncie, Indiana.
In reality, though, it was a bit of altruism mixed with a desire to save his own ass.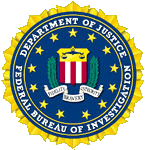 As with many confidential witnesses and informants, self-preservation was a primary motive for Patterson's cooperation with the FBI. He is a thrice-convicted felon who most recently pleaded guilty to federal fraud charges stemming from his role in a scheme to swindle gold and platinum from several manufacturers. Though he entered his plea 4-1/2 years ago, Patterson has yet to be sentenced in U.S. District Court in Los Angeles. His sentencing, now scheduled for December 10, has been postponed nine times during that period. While the fraud conviction could land him in prison for several years, Patterson is likely to escape with a greatly reduced sentence--perhaps even just probation--due to his extensive work with the government.
That cooperation was prompted by his arrest for a rather audacious scheme to swindle precious metals from several manufacturing firms. Using an assortment of aliases, forged documents, counterfeit checks, and his very convincing telephone manner, Patterson and his fellow bandits succeeded in conning two companies out of $615,000 worth of gold and platinum products. So where does a crook fence gold wire and sheet? Patterson & Co. opted for a pawn shop in Pacoima in the San Fernando Valley.
On the heels of the first two scams (during which he posed as an employee of firms like Sun Microsystems and Ball Aerospace), Patterson and three cohorts attempted an even larger haul.
Operating from a Pasadena Holiday Inn and claiming to be a Department of Defense official, Patterson arranged the shipment of $1.6 million in gold products from a Massachusetts company. The valuable material, Patterson told the manufacturer, was urgently needed by the government's Jet Propulsion Laboratories (JPL), which was working on a "neutron accelerator" for the "shuttle." In communications with the targeted company, Patterson used the alias "Michael Jeffries" and notified the company that the gold would be accepted at the JPL facility by a Dr. Charles Schultz. In letters, he consistently misspelled his purported military rank, listing it as "Sargent."
Around noon on December 19, 2000, an armored car arrived at a Pasadena warehouse. Posing as deliverymen were undercover FBI agents, who were met at the facility by two men, one of whom wore a white lab coat with a label identifying himself as "Charles Schultz, PhD." Agents then arrested Anthony Macaluso, 19, and Aleksandr Drabkin, 42, the purported doctor. Good grief, indeed.
Patterson and fellow swindler Meir Itaev (who introduced Patterson to Proctor) were later arrested and were named in a federal fraud indictment returned by a Massachusetts grand jury. Within several months, Macaluso--the best friend of Patterson's son Joe--began cooperating with authorities, despite his awareness of Itaev's reported Russian mob ties.
Within months of Macaluso's cooperation, Patterson also cut a deal. In subsequent FBI debriefings, he not only detailed his involvement in the precious metals scheme, but also provided "other information to other agents in other cases and investigations," according to a court filing. While Patterson declined in an interview to get into specifics of those other "cases and investigations," he did say that agents were interested in developing drug cases and gathering information about L.A.'s Russian gangster element.
Many months into his cooperation, Patterson learned from Proctor the details of an attempt to intimidate a Los Angeles Times reporter who was working on a series of stories about the actor Steven Seagal. According to Patterson, Proctor said he had been hired by a detective agency to blow up journalist Anita Busch's car. Though her auto was not destroyed, Busch found a note taped to her windshield that said, "STOP." Next to it was an upside down baking tray that concealed a dead fish and a rose, according to an FBI affidavit.
Armed with Proctor's statements, Patterson did not contact one of his FBI handlers. Instead, he left a series of six urgent messages for Busch at her office. When he spoke with the reporter, Patterson relayed the statements by Proctor, whom he identified only as "Alex." Patterson's calls, though, came a day late, as Busch's vehicle had been vandalized a day earlier.
Since Patterson identified himself to Busch, it wasn't long before law enforcement officials showed up at his door. "If someone is gonna hurt a young woman, I'm not gonna sit by and let that happen. I knew it was gonna cause me a problem when I did it," Patterson contended. "You got to look at yourself in the mirror."
After an initial contact by Los Angeles Police Department detectives, Patterson was approached by FBI Agent Stanley Ornellas, who was examining the Busch incident. He asked Patterson--who was already cooperating with other FBI agents on unrelated matters--to wear a wire on Proctor. Patterson agreed.
Over a two-month period, Patterson recorded five conversations with Proctor. Along with the drug talk, Proctor expounded on his relationship with Pellicano, and implicated the investigator and Seagal in the plot to intimidate Busch, according to an affidavit sworn by Ornellas. During one meeting at Patterson's house, Proctor said that Pellicano had complained to him that the Busch intimidation attempt "didn't really help, she's back at it again." In their final taped talk, Patterson told Proctor about a Vanity Fair article about the Busch threat. "I'm famous," Proctor said. "You're famous," Patterson answered, according to a court filing.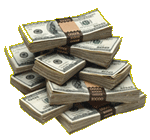 Three weeks before Patterson began making FBI recordings, he filed a Chapter 13 bankruptcy petition estimating his and his wife's debts as between $500,000 and $1 million. Among Patterson's creditors were a variety of individuals who, in TSG interviews, claimed to have been bilked by him. "He's a no good, slimy cheating liar," said one creditor who claimed they were fleeced for about $20,000. The money was earmarked, Patterson told the investor, for an offshore gambling business. Another creditor lost about $125,000 in the same venture, which never materialized.
Two sources who dealt with Patterson at this time recalled him offering them investments in an unspecified $65 million project based in the United Arab Emirates and a package delivery service that he said would rival Federal Express. One of the sources said that Patterson also sought $100,000 investments in a supposed venture that leased foreign satellites. "He said he was number eight on the list from Yugoslavia or Russia to buy a satellite," the source said. "And that I could double my money."
Both sources said that Patterson spoke of his connections to Russia mob figures. "He comes off as charming and then pulls intimidation tactics," said one source who, years later, still bristles at the mention of Patterson's name. "Scum of the earth."
Jobless and swamped by debt, Patterson--who listed his criminal defense lawyer as a $16,000 creditor in his bankruptcy action--attempted to turn his FBI cooperation into a quick buck.
After recording Proctor talking about Seagal's alleged role in the Busch threat, Patterson placed a call to New York lawyer Barry Levin, who then represented businessman Julius Nasso. Seagal and Nasso, who once produced movies together, were then engaged in a bitter court dispute over millions in film earnings. During several conversations, Levin recalled, Patterson spoke of his secret undercover operation and offered to provide information gleaned from Proctor that would help Nasso's litigation against Seagal. Explaining that he needed money for his legal fees, Patterson asked Levin for $30,000 in exchange for his information. In a conversation with Nasso, he solicited the businessman for an investment in his sports gambling business (which was not operational).
"He solicited a bribe," said Levin, who later turned over an audio tape of the key Patterson shakedown conversation to Saunders, the prosecutor handling the Pellicano case. The Pellicano prosecution apparently became Saunders's case because he had previously handled the gold theft charges against Patterson.
Faced with Patterson's duplicity, which investigators learned about two months before raiding Pellicano's office, they appeared to go out of their way to absolve their prized informant. In interviews with the FBI, Patterson claimed not to recall asking Levin for any money, adding that he did not set out to do anything illegal with regard to the highly unorthodox call to the defense attorney, according to one FBI report. In a subsequent report, Patterson noted that he was "in trouble financially with his attorney" and may have mentioned an amount of money to Levin.
When federal investigators first learned of the Levin contact, Patterson "admitted briefly discussing the investigation" with him, but stated "he did not receive any money." For this serious security breach, Patterson was "admonished for divulging information," though not benched from the Pellicano probe. In fact, days after learning of Patterson's improper activity, FBI agents again wired him up for a meeting with Proctor, this time in the parking lot of a Studio City supermarket. Patterson and Proctor discussed the details of a planned wholesale cocaine purchase.
For law enforcement officials, Patterson's credibility is of little importance. His tapes are what matter. His unpaid bills, legal judgments, bankruptcy, shady investment schemes, and litigation history are meaningless.
For instance, he was sued in 2005 by an L.A. businessman who agreed to sell Patterson a boat for about $400,000. Patterson claimed to be a wealthy investor who traded oil commodities and operated a Las Vegas investment firm. He offered to pay the owner's asking price if the seller agreed to invest in one of his businesses.
Of course, Patterson defaulted on promissory notes after using the boat without permission for several months. Asked about the lawsuit, Patterson claimed the litigation was being settled, when, in fact, a judgment was entered against him in Los Angeles Superior Court.
Patterson acknowledged using the boat to entertain "potential investors" in an offshore sports book operated by an outfit called Diamonds Reef Investments. The Nevada firm's other officer, L.A. accountant Roger Arcaro, filed for bankruptcy protection in July 2005 using the same lawyer who handled Patterson's Chapter 13 petition.
When told that it seemed he fraudulently got control of the boat in an effort to hoodwink other marks, Patterson replied, "Totally wrong, that couldn't be any further from the truth. That's like if General Motors invites someone on their yacht it's to lure them in."
"You're not G.M.," a reporter reminded Patterson.
"Well, no, but last time I looked this was America and you could market anything any way you wanted to," he answered.
Patterson has exhibited that unique attitude for most of his life, which he sketched out for TSG. He left college after a semester and worked at Muncie Chevrolet before moving to Hawaii at 18 to work on a salvage ship for two years. Upon his return to Indiana, Patterson said he re-enrolled in Ball State University and eventually got a Master's degree. Since he planned a career in academia, he took a teaching post at West Texas State University.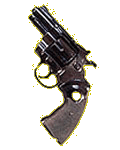 It was there in 1966 that Patterson claimed he was accidentally shot in the stomach by a couple of joyriding teenagers who stole their father's car, got liquored up, and began shooting up the neighborhood. The bullet, he said, shattered his spine and left him unable to walk for a year. He eventually returned to Indiana where he taught high school for a year before taking a job as an organizer for the Textile Workers Union.
While working for the union, Patterson recorded his first two federal criminal convictions. He was first nailed for trying to extort money from an employer in return for not organizing its workers. Patterson said he was sentenced to probation on the "trumped-up charge." His second conviction, for obstruction of justice, came as a result of his role in a convoluted insurance fraud scheme orchestrated by two union members. Patterson, who claimed he pleaded guilty when prosecutors threatened to indict his wife, said he was sentenced to 90 days in a Salvation Army halfway house.
At that point, he drove a 1972 Monte Carlo west and settled in Southern California, not far from where he lives today. After working assembly line jobs at Ford and Chevrolet (where he painted and wet-sanded Camaros), Patterson said that he no longer "wanted to be a drone." After jobs with Getty Oil and Occidental Petroleum, he founded a hazardous waste transportation business and then segued into the "corrupt" mining business in Mexico for four years.
His Mexican venture ended, Patterson claimed, shortly after he was kidnapped by "the Secret Service of Mexico" one Easter weekend in the late 1980s. As Patterson tells it, he was abducted at gunpoint at a Mexican airport and shoved into a 1968 Impala, where his head was wrapped in an Ace bandage. "If I picked it up, they blow my fucking head off," he recalled.
From there, he was transported to a farmhouse outside Mexico City, where he was severely beaten his first night in custody. His partner was kidnapped the following night and transported to the same holding facility where Patterson was incarcerated. Their captors wanted $500,000 hand-delivered to Mexico City. When the ransom request was transmitted to Patterson's U.S. representatives, the FBI was contacted. At a subsequent money-for-prisoners exchange, undercover law enforcement officers (some of whom, Patterson claimed, were disguised as nuns and doctors and carried machine guns) jumped some of the kidnappers. They were told unless the Americans were released, they themselves would be killed.
Patterson said he and his partner were soon released and the FBI asked them not to say anything about the episode.
As Patterson convincingly recounts this unbelievable (and surely fabricated) tale, a visitor can see how he has talked people out of their money and got a career criminal like Proctor to convict himself.
So when his career retrospective moves on to a subsequent attempt to launch a Costa Rica-based gambling business that failed when "some guy ran off with all the money," for a moment a reporter actually considers that the fleeing man was someone other than Daniel Patterson.