Buster
Newest "Elmo" Accuser Has Been A "Casual Encounters" Regular Seeking "A Lil Male Stimulation"
The New York City man who yesterday filed a $5 million lawsuit against Elmo puppeteer Kevin Clash has recently been advertising for "a lil male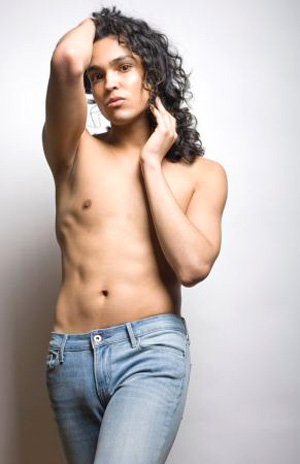 stimulation" on Craigslist's notorious "Casual Encounters" section.
The ads--classified as "t4m," or transvestite for men--have included eight photos of Cecil Singleton, who is described as "an exotic Diva, born and raised in Uptown Manhattan." Singleton, 24, claims that he was 15 when he first engaged in sexual contact with Clash.
One Craigslist photo depicts an underwear-clad Singleton with his legs spread, while two other images (including the adjacent photo) show him shirtless. A Google search turned up three ads (containing identical copy) that have been posted over the past six weeks.
The Craigslist posts, which make no mention of money (or code words like "roses"), seek "attractive company" that is "Handsome, Inshape, under 40 y/o, Honest, Desease free, clean, Charismatic, Secure, employed, and confident." The three ads have been headlined "Handle me like a real G," "Stormy Nite, Passion in sight," and "Whisperer."
The "Whisperer" ad was posted on November 14 and remains on Craigslist. A reader who tipped TSG to the "Whisperer" ad said that he first spotted "Casual Encounters" ads with Singleton's photos several years ago. "You'd see this guys picture posted multiple times per day," noted the tipster, who recognized Singleton from the crotch-bearing photo that appeared yesterday in these pages.
Singleton's lawsuit accused Clash of secretly "preying on teenage boys to satisfy his depraved sexual interests." He claims to have met the puppeteer on a telephone chat line that Clash allegedly trolled to "meet and have sex with underage boys."
Singleton's realization that he had been seriously damaged by his encounters with Clash came last week, after news reports that another young man had accused the Sesame Street performer of sexual improprieties.