Buster
Meet The Guy Who Kept Driving After Hitting, Killing Pedestrian (Who Crashed Through Windshield Into His Front Seat)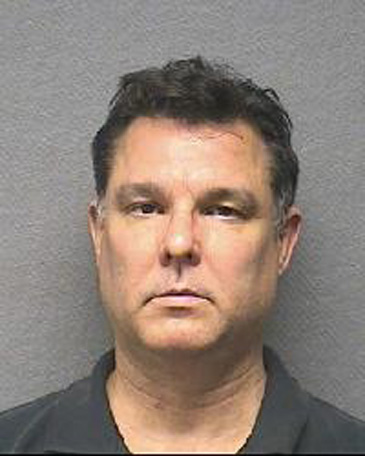 What kind of a guy hits a pedestrian and keeps driving--even after the victim crashes through the windshield and lands, dead, in the front passenger seat?
Meet James John Onak.
The Houston man, 49, was charged in connection with a collision early this morning that resulted in the death of a 32-year-old man who had exited his Ford Explorer after it broke down on a freeway. The victim was struck by Onak's Mazda around 12:30 AM as he sought to cross the roadway.
Onak, police reported, did not stop driving, despite the fact that the victim "went through the front windshield and came to a rest in the front passenger seat of the Mazda." Onak, pictured in the above mug shot, was later stopped by a cop who noticed that the vehicle "had extensive front-end damage." And that there was a dead guy riding shotgun.
"The driver advised the deputy that he had hit something on the freeway but was not aware the victim was lying in the passenger seat," according to a Houston Police Department press release. "Onak was believed to be under the influence and a mandatory blood draw was taken."
Onak was charged with felony accident involving injury, though the investigation is continuing and additional charges could be forthcoming.