Buster
World's Scariest Perp Poses For Yet Another Nightmare-Inducing Mug Shot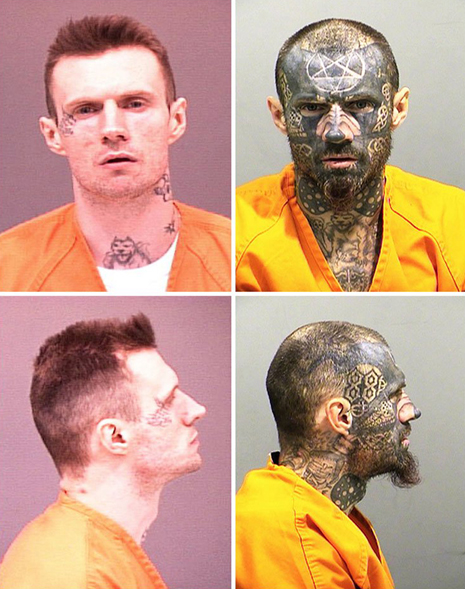 Oft-arrested Michael Campbell was busted yesterday in Springfield, Missouri. The 36-year-old Colorado native, a convicted sex offender, was collared for coming within 500 feet of a playground or public pool, according to the Greene County Sheriff's Office (where Thompson posed for the below booking photo).
As seen above (click to enlarge), Campbell is known in these parts for the remarkable transformation undergone by his face. The "before" photo was taken following a 2003 theft arrest. Five years later, he had used up almost all the free space on his mug.
Campbell was booked into the county lockup Sunday and later released. He presumably returned to the residence listed on his page in the Missouri sex offender registry.