DOCUMENT: Stupid, Crime
Mom-Daughter Drone Duo Is Headed For Jail
Pair nabbed flying phones, tobacco into prison
APRIL 26--A mother-daughter duo who used a $4000 drone to drop a package of contraband behind the walls of a Florida prison will themselves serve time as a result of a felony plea deal struck with prosecutors, court records show.
Cassandra Kerr, 40, and Concetta Didiano, 22, this week each entered no contest pleas to introducing contraband into a state correctional institution, a felony carrying a maximum of five years in prison.
As part of a plea deal, Kerr and Didiano (pictured above) are expected to each receive six months in jail when they are sentenced in late-July. The pair will also have to pay court and prosecution costs, according to plea forms.
Kerr and Didiano were arrested in mid-December, shortly after Martin Correctional Institution (MCI) staffers spotted a drone hovering over the facility around 2 AM. Jailers were suspicious that the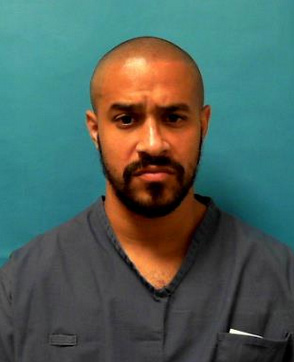 drone was "possibly delivering a package to the rooftop of one of the inmate housing facilities."
Investigators subsequently recovered the drone's cargo--a package containing tobacco and cell phones. The drone, a Matrice 600 outfitted with a payload release mechanism, was later destroyed when it was somehow struck by a car traveling near the prison entrance.
After spotting a Chevrolet Silverado driving slowly near the lockup, prison personnel questioned the truck's passengers, Kerr and Didiano. Kerr quickly confessed that she had been piloting the drone via an iPad, adding that she purchased the drone on eBay and "practiced flying it several times at home before coming to MCI to deliver contraband."
Didiano, who drove the truck, admitted that the duo came to the prison to "deliver a package...via the drone."
Kerr and Didiano live in Tampa, 170 miles west of MCI, which houses 1500 male inmates. One of whom--at the time of the drone incident--was Andres Correa, a former Tampa resident serving a 25-year sentence. In 2004, a Hillsborough County jury convicted Correa, seen above, of three counts of armed robbery. He is scheduled to be released from custody in August 2026.
Kerr admitted that the tobacco and cell phones were intended for Correa, with whom she had communicated about the aerial contraband delivery. Police identified Correa as Kerr's spouse, a union that apparently occurred after Correa's incarceration.
While Correa has not been charged in connection with the contraband scheme, he was transferred from MCI a month after Kerr and Didiano were collared. He now resides at the Apalachee Correctional Institution in the Florida Panhandle, 320 miles from Tampa (and 425 miles from the county jail his kin will soon call home). (3 pages)