Buster
There's A New Mark David Chapman Photo For Your Dartboard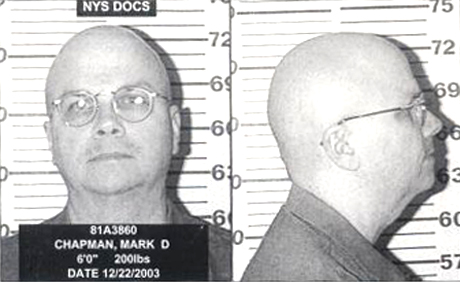 A parole hearing for John Lennon's killer today was postponed a month so that state officials have additional time to gather records. On five prior occasions, the Division of Parole has refused to release Mark David Chapman.
The 55-year-old murderer has spent nearly 30 years behind bars for the December 1980 slaying of the former Beatle. Chapman's release has been strenuously opposed by Yoko Ono, the musician's widow.
Chapman is pictured above in a mug shot taken two weeks ago at the Attica Correctional Facility in upstate New York. He appears to have let his hair grow out, as it were, since posing for a December 2003 mug shot. In that image, seen above, Chapman is bald and looks much older.