DOCUMENT: Stupid, Crime
Man Arrested For Live Assault On TV Reporter
Suspect interrupted piece on Myrtle Beach crime rate
APRIL 19--In the midst of a live TV report about a South Carolina crime crackdown, a 20-year-old man last night shoved a female reporter, grabbed her microphone, and screamed, "I am that nigger!" into the camera.
Shortly after bumrushing reporter Ashley Taylor, 23, during her report on the 11 PM news, Justin Moore, 20, was collared by Myrtle Beach cops. Taylor, a reporter with WMBF, an NBC affiliate, was not injured during the incident.
According to a Myrtle Beach Police Department report, Taylor told cops that "4-5 black males" approached her crew as they prepared for a report. "When she went live with her report one of the black males pushed her to the side almost to the ground and ripped the microphone from her hand."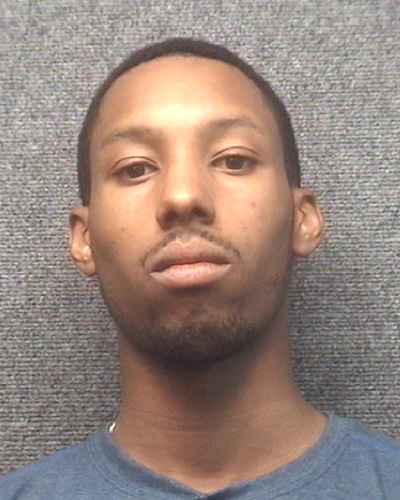 After interrupting the broadcast, Moore ran off "laughing and yelling," reported police. He was later located by cops--who examined video of Taylor's report--and apprehended after he attempted to flee. Moore, a Charlotte, North Carolina resident, was also positively identified by Taylor.
Moore, pictured in the above mug shot, was charged with misdemeanor assault and battery, disorderly conduct, and resisting arrest. He is being held in the Horry County jail in lieu of $1356 bond.
Before Moore interrupted her broadcast, Taylor was planning to report on how escalating crime rates were impacting businesses along Ocean Boulevard, where she had set up with her crew. Immediately after Moore yelled "I am that nigger," WMBF cut away from Taylor's report. (2 pages)